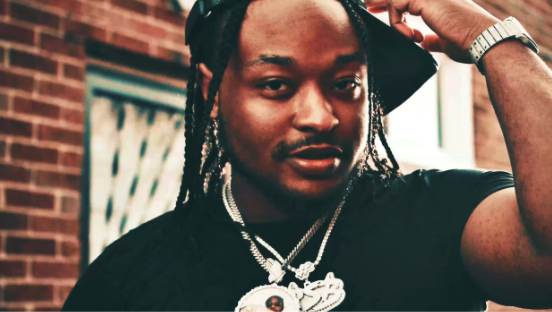 Chanz Miller, a.k.a. Stackboi Tank, hails from Detroit, Michigan, and is a rising HipHop music artist, YouTube sensation, and successful entrepreneur.
Every day, Chanz Miller inspires millions of people with his skills, talent, and success. These elements are not acquired overnight, but you really have to burn the midnight oil to achieve them. That is the reason why Chanz's remarkable transformation from having nothing to having everything in such a short period of time portrays his strategic amalgamation of hard work, smart work, and persistence.
Looking back at life, Chanz always said, "I did not have a comfortable childhood, but that helped me become what I am today." When a person sees hardships at a very young age, he develops a mindset of never settling for less. The same happened with Chanz Miller. As soon as he had his first daughter, he realized his responsibility of providing the best for her and never letting her go through what he had suffered from. He then chose to turn his passion for music into a business that would bring in monetary gains and help him pay his bills while allowing him to expand his horizon and do what he loved the most.
Many people are unaware of the fact that Chanz Miller created a musical group approximately ten years ago with the goal of passing down his legacy to future generations. The group's moniker was "The Real Stackboiz" Although all bandmates are currently focused on their personal ambitions, they never turn down the opportunity to perform together. In an interview, Chanz said, "We always enjoy working together as a team, and these people are my closest and most dependable friends I've ever known."
Chanz values his family and friends so highly that the death of one of his closest friends was one of his life's turning moments. On July 4th, 2016, one of his friends was brutally killed in his hometown. This time period was the most challenging and emotionally draining for Chanz as he had flashbacks from the past. But once he dealt with the grief and got over it, he emerged as a totally new person.
He realized that life is too brief to be wasted on mundane tasks. So it's better to start fresh if you are already into something and establish a reputation for yourself in something you genuinely enjoy. This will enable you to live daily to the fullest and have a comfortable life even if it is cut short. In one of his videos, Stackboi Tank said, "I have no time for small minds and egos; I will do what I love."
Despite his success, fame, and recognition, Chanz has kept himself grounded and humbled. He did not let any challenges and troubles come in his way of success and dealt with everything in time before it began to pile up. But one thing is for sure, Chanz Miller never lost his love for HipHop music and melodies. He made HipHop music a part of his soul and, through this incorporation, made all of his dreams come true. Chanz always said, "Sometimes Music is the only thing that takes your mind off everything else, but never use it as a distraction. Instead, use it as a tool to achieve greatness in life." Our very own Stackboi Tank has truly dedicated his life to music in all its forms, pouring his blood, sweat, and tears into all of the HipHop pieces he has ever created.
Chanz wakes up every day with a new spark in his eyes and a new idea in his mind. The burning desire to create something special for the HipHop music industry has enhanced his ability to compose music.
To date, Chanz has collaborated with several famous names in the music industry, like Helluva and Antzz Beatz. These notable collaborations have benefitted him and his music career socially and financially. Chanz's musical journey is one of a kind, with a number of hit songs that have garnered over a million views on YouTube and other social media sites. This is an inspiring aspect of Chanz's journey, making all of the discouraged aspiring music artists believe in themselves again.
According to Chanz, "All it takes is self-confidence and will to make it big." This indicates all the people who look up to him never to be disappointed right after one failure or setback. Life is name of ups and downs, so you have to go with the glow by never giving up. This is precisely how Chanz, just at the age of 26, proved all those people wrong who considered the musical profession as something temporary.
Like how Chanz has become a role model for the upcoming HipHop artists, there was a time when he idolized Lil Wayne, Young Thug, Future, and the Hot Boys.
As he grew up, he learned a lot from these artists and took pride in continuing in their footsteps to this day. With a lot of hard work, Chanz became as renowned as them. At the moment, Chanz understands the importance of his influence in the HipHop music industry and wants to be the best version of himself for the musicians who look up to him.
The new artists can reach out to him anytime for advice through his email or social media inbox. In most cases, Stackboi Tank advises the young to move toward self-employment and not rely on employers.
He says, "Work towards your dreams or you will end up helping others achieve theirs." This greatly motivates and inspires his fans and followers and inculcates the feeling of perseverance and enthusiasm in their daily lives. The vision for a challenging yet beautiful path becomes clear, and they are required to put their energies in the right direction without falling prey to despair and pessimism. This is exactly how life should be, full of adventure and as your own boss!
You can find Stackboi Tank's music on Spotify, Apple Music, YouTube, and Deezer. Make sure to follow him on Instagram, Facebook, and Twitter to stay in touch regarding his whereabouts.