Antoine The Icon, hailing from Philadelphia, PA, has emerged as a prodigious musical talent, captivating audiences with his soulful melodies and poignant lyrics. From humble beginnings, Antoine discovered his passion for music at the age of 12, recognizing its transformative power as therapy for his soul and a vital support for his mental health. Over the years, he has collaborated with esteemed artists such as DJ Crazy, Mir Fontane, Trilla Sixela, and Cody Bank$, leaving an indelible mark on the music scene.
Drawing inspiration from musical icons like Tupac, MJ, J. Cole, and Toni Braxton, Antoine The Icon has honed his craft to create a distinctive sound that seamlessly blends elements of hip-hop, R&B, and soul. The emotional depth and introspection present in his music resonate with listeners, evoking a powerful connection. Antoine's latest single, "Not Another Love Song," is a testament to his artistic growth, as he masterfully samples Toni Braxton's classic hit, "Another Sad Love Song," infusing it with his unique style and vision.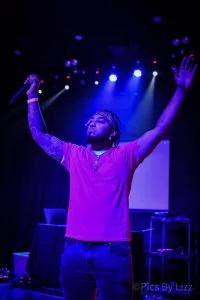 Antoine's talent extends beyond his captivating solo work. He has collaborated with DJ Crazy to co-produce the infectious "2humpy anthem" featuring 2Rare, a track that quickly gained popularity and showcased Antoine's versatility as an artist. His collaborations with Mir Fontane, Trilla Sixela, Cody Bank$, and other notable artists have further solidified his position as a rising star in the music industry.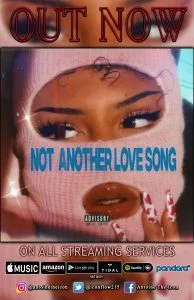 Antoine The Icon's musical journey exemplifies the profound impact that music can have on one's mental well-being. Through his artistry, he has not only found solace and healing but has also touched the hearts of countless listeners around the world. With his latest single, "Not Another Love Song," Antoine The Icon invites us to immerse ourselves in his soul-stirring melodies and witness the brilliance of an artist destined for greatness. Keep an eye out for this rising icon as he continues to inspire and uplift with his music.