by Brennan Stebbins
Most people think of Stallionaires Pooch as a hip hop artist, but the reality is he doesn't even listen to very much music from that genre.
Instead, the Washington, DC native, who grew up in the Virginia countryside, was raised largely on country music.
"It was fields and farmland and we had cows and horses," he says. "My grandfather and my family used to listen to a lot of country music. It grew on me."
That will be a surprising revelation for many of his fans, but the fact is his newest single, "You See Me," actually started off as a country song. But with his fanbase still largely based around hip hop music, Stallionaires Pooch changed the beat and the speed of the song, took the country accent out of it and released it as a pop hip hop track.
"People love the single," he says. "They tell me it's a beautiful song and they think this is one of my best tracks. I would probably disagree. People think it's a good summer hit and they think it's real psychedelic and different."
The song was inspired by a woman Stallionaires Pooch saw at a club with her boyfriend, who wasn't treating her right. He knew he could treat her better, and the next time he saw her at the club he decided to catch her attention.
"I ordered a bunch of bottles and they came out with a sign I had them put her name on," he says. "It said her name and then it said, 'You See Me.' When they brought the bottles with the sparklers to my section I'm pointing at her and saying I know you know that I'd treat you better than him."
"Basically all my music is, and all this single is, is just me adding a melody to my life," he says. "It's all just stuff I go through in my everyday life."
Stallionaires Pooch's love for music came from his grandmother, who was blind but still played the piano for him growing up. She taught him to play by ear, and his uncle taught him how to play guitar. What really made him want to make a career out of it was his desire to fulfill his grandmother's legacy.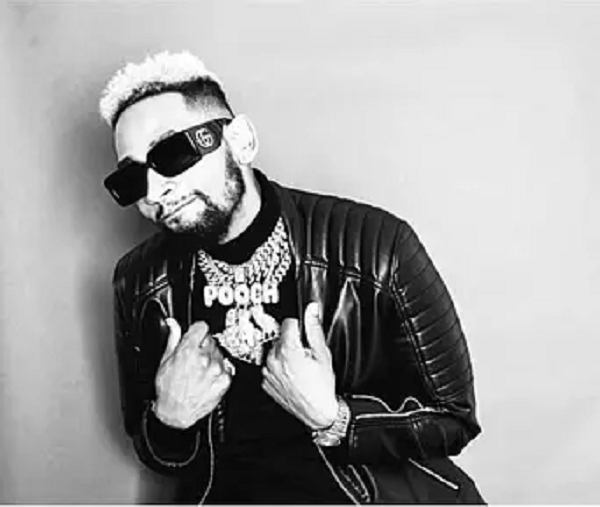 "She wanted to be a big time singer and she couldn't," he says. "She didn't have the resources and she wasn't able to do it so I felt like since she wasn't able to do it I'm going to do it and I'm going to do it to the best of my ability. I'm going to make great music that's going to be around forever and be timeless, not stuff that's here today and gone tomorrow. I might put out a few songs like that just to reel in the young generations, then I'm going to turn them all on to country music, classical and rock and good hip hop."
In addition to growing up on country music, Stallionaires Pooch also heard a lot of classic rock and metal from his brother, and he discovered legendary singers like Frank Sinatra, who he says "puts him at ease." And his hip hop influences came from groups like Outkast, A Tribe Called Quest, and artists like Slick Rick.
Stallionaires Pooch is actually working on three new projects covering different genres: a pop EP, a hip hop and R&B album and a country album. His team is currently putting together a tour that will start at the end of June and last for several months.
In addition to his music, Stallionaires Pooch is a successful actor and entrepreneur. He's appeared in everything from Campbell's soup commercials to TV sitcoms, and his own tech company is creating a flying motorcycle he describes as "a giant drone you can sit on."
Make sure to stay connected to Stallionaires Pooch on all platforms for new music, videos and social posts.
YouTube: www.youtube.com/channel/UC2fBwGRerqZ-0k5y8guIhJA
Instagram: @tha_pooch
Soundcloud: https://soundcloud.com/the-vacation-1
Twitter: https://twitter.com/StallionairesP
Spotify: https://open.spotify.com/artist/64DfNiSoMs9ugjWm5EmI8h