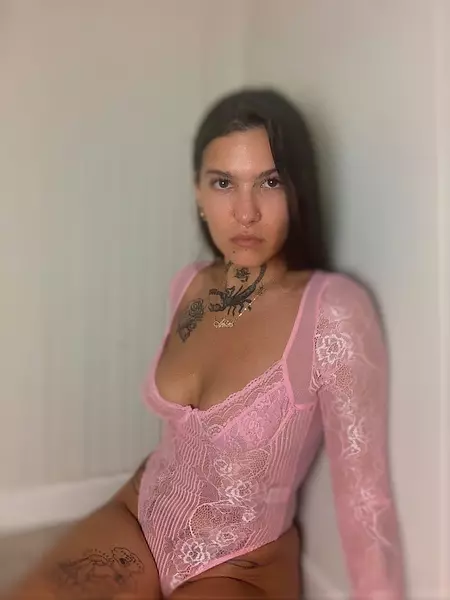 When Ephi tries to describe her music, the word she comes to again and again is "sensual," a word that describes her brand, her artistry, her hopes and dreams.
An example is the 12-track album she will drop on May 30, "Boozy Wtrmln" (you say it exactly the way you think you would say it, "boozy watermelon"). The name evokes those flavors and aromas.
"Honestly," she says, "I'm still figuring out my sound, how to describe it." The album she released in 2019, "Junebug," was labeled "hip hop" and "rap." The six songs on it do include hip hop and rap elements, but "I don't really see it as hip hop or rap. You know? I know for sure 'sensual' is a part of the brand with anything I make."
Her musical influences include the Beach Boys, Celtic folk, Duranguense, gospel, hip hop, Tina Turner, funk, soul, and doo wop. These influences and more were processed through the cultural heritages of her German mother and Mexican father.
What came through for her were the stylings, textures and vocal variations of singing, creating and performing. She also expressed her sensual nature in visual arts such as dancing, scrapbooking, drawing and painting.
These are things she wants to carry into her career as an artist.
"I want to go everywhere," she said. "I want to perform with people and connect with them, and I want to take it further than just music." She wants to make videos, and stretch her artistry into fashion, mix it in with art exhibits, collaborate with artists she admires, and "make little films."
"I just really want to go the distance with it," she said.
She talks about "Boozy Wtrmln" as another stage of her development.
"I always saw 'Junebug' as an alter ego. Those sounds and styles are separate from my usual speed because the 'Junebug' me was a goth, a slam poetry girl."
"My lyrics were mature and mystical then, too, and relaxing, which is very on brand for me regardless of the project I'm doing."
"Boozy Wtrmln," by contrast, is slow and romantic.
"There's more self love and independence, more mystique and sensuality," she said. "The songs were made in the moment, inspired by written melodies predating 'Junebug.' "
When talk turns to process, her first thought is, "There is no traditional process to anything I do." That applies both to "Boozy Wtrmln" and a larger project, unnamed, that she plans to release later this year.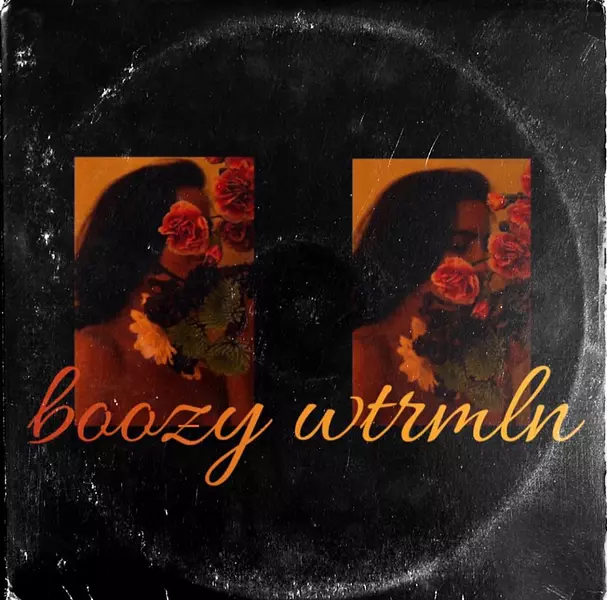 She starts with the beats, her own or someone else's, and then: "It's like a conversation you have with somebody, except I had it with those beats, with my voice. It's like a dance with those beats. I would try to figure out how to sing to those."
Her big project will include more of her earlier creations that she has held onto in a process of increasing boldness and a greater assurance in her identity. It will include some material that didn't make it into "Boozy Wtrmln."
"Some lyrics come from songs I wrote even earlier than 'Junebug,' from 2016 to 2017, when I was just making audio recordings on the phone, or I would pull up Snapchat to do the 30 seconds. I would have a melody in my head and record it, and I kept them locked away."
"It's finally doing the stuff that's true to me," she said.
Make sure to watch for the release of "Boozy Wtrmln," and stay connected to Ephi on all her platforms for new music, videos, and social posts.
For "Boozy Wtrmln":
https://distrokid.com/hyperfollow/ephi1/boozy-wtrmln
Apple Music:
https://music.apple.com/us/album/_/1595052523?i=1595052525&ign-itscg=30200&ign-itsct=lt_m
Instagram:
https://www.instagram.com/beanrschnitzl/
Spotify:
YouTube:
https://m.youtube.com/channel/UCIjFqHIUV19vqzpGn1Ctgbg
Soundcloud:
TikTok: